Akhenaton, Pectoral Necklace for Whippet GP Pet Wear
Akhenaton, Pectoral Necklace for Whippet, GP Pet Wear
Easy to place and adjust, Handmade, Made to Order.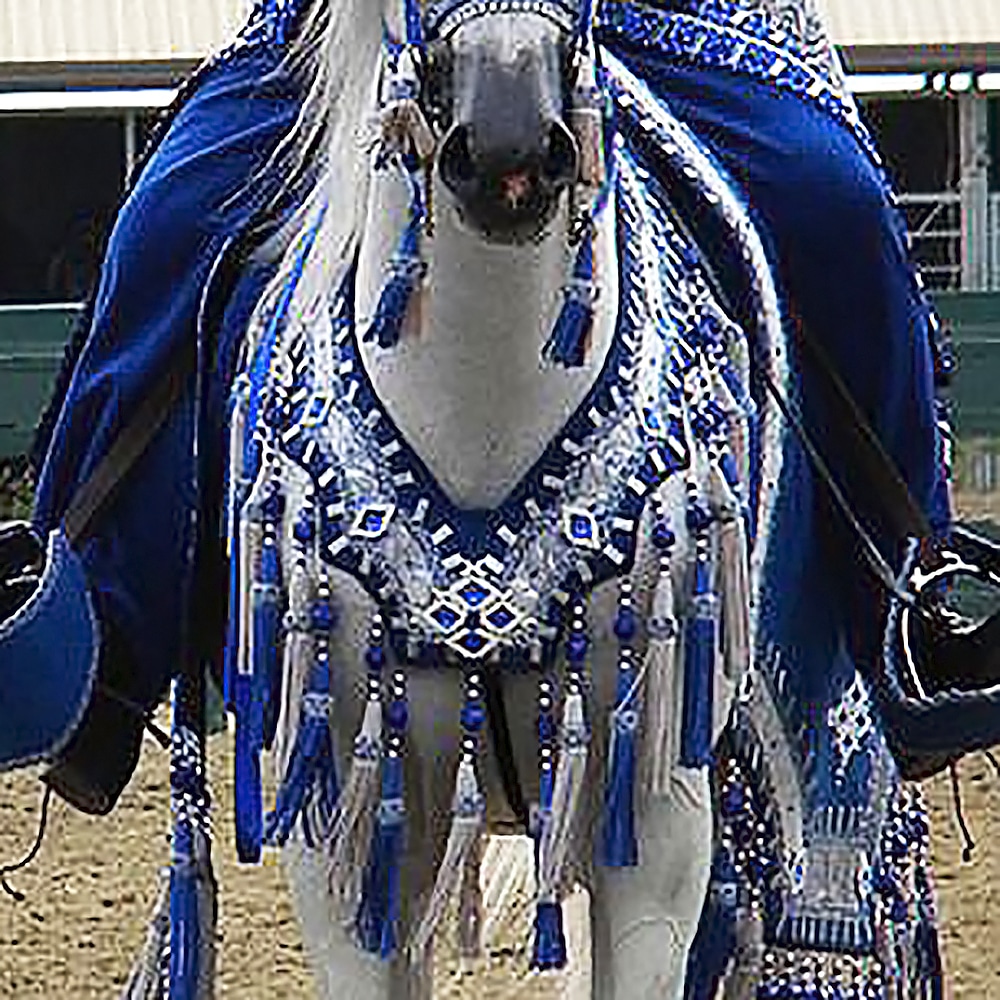 Inspired by Horse breast collars, GP Pet Wear created the Pectoral Collar for dogs.
The Akhenaton Pectoral Collar was made for the Whippet breed. Greyhounds are dogs with a slim body, narrow chest and a delicate appearance.
As the beauty of the whole is the result of the harmony of the parts, for the Greyhounds the Pectoral Necklace must be simple for it to be beautiful.
The base of the Pectoral Necklace is made of 100% cotton fabric. The neck strap is 100% kidskin leather (goatskin) and has a regulator for adjustments for the dog's neck.
SEE SIZING TABLE AND MEASUREMENTS AT THE END OF THIS DESCRIPTION
GP PET WEAR is the luxury brand of Atelier Gente Peludinha.
MISSION - comfort, practicality and grace in smart clothes for dogs.
COMPOSITION - 100% cotton base and 100% kidskin leather (goatskin) neck strap
CLEANING CARE - Gently wash your hand with water and mild soap, rinse thoroughly, dry in the shade.
COLOR - flap in black with colorful chatons.